Want To Improve Your Mental Health? A CBT Practitioner Can Help You! – Read These Life Experiences
Don't struggle in silence! You are precious. Call a CBT Practitioner now!
Looking into the person's mental health can help a person to enjoy his life. Nowadays taking care of your mental health is a very important aspect of your life. A person having mental health problems can affect his daily life, his relationship, and even his physical health. In today's world, many individuals are struggling with anxiety, depression, stress, etc which is not good and if not taken care of can also lead to suicide and other problems.
Here is when a CBT Practitioner or a therapist comes into the role. CBT is a Cognitive Behavioural Therapy or also known by the name talking therapy. It is considered the most effective treatment to cure and solve almost all mental health problems. So the Practitioner is like a life coach who takes various CBT sessions and tries to focus on the person's current problems and come up with the solutions rather than talking about the person's past.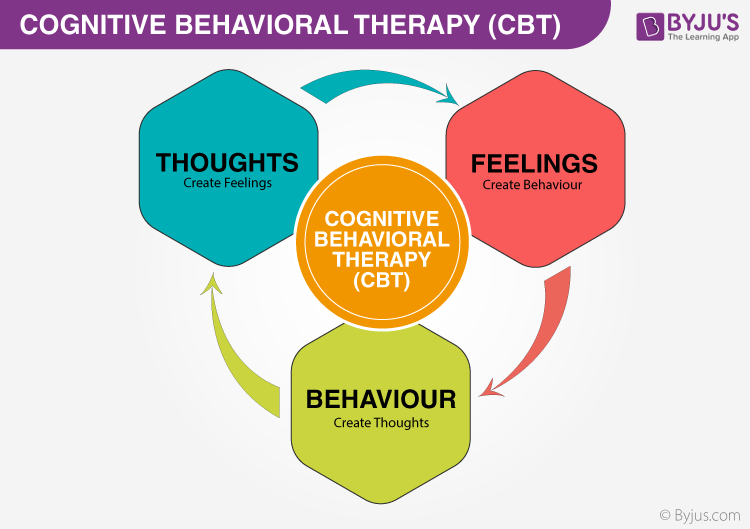 Here are some life experiences of people who got the solutions and cure of mental health with the help of a CBT Practitioner! Go through it!
Restructuring Negative thoughts: Ritika was an employee in a well-reputed company. But she was not invited to the important meetings held. She used to have negative thoughts that may be her boss doesn't like her? Her boss didn't value her? All kinds of negative thoughts come up to her. So she went to a CBT Therapist and discussed her problems. Her therapist restructured her negative thoughts into positive ones by telling her that "Are there other ways to interpret your boss?" Is there any proof that your boss doesn't value it? So Ritika realized that maybe she hasn't shown her boss her full potential that she was also interested in joining the meetings. She also has an urge to do other projects. Because she always was engaged in work. Her boss assumed her too busy. Once she started doing that. Her boss started noticing her, giving her new projects, calling in for important meetings and that's how it helped her.
Applied Relaxation and Stress-Related Techniques: Manav was a happy and independent man. He has a good life. But suddenly he lost his father. How much he tried to come out he sank in the well of depression. At first, it was the anxiety and stress of losing his father and then the burden to take the family responsibility and fulfilling it which leads to depression. He tried to take his life but was saved. He was referred to the hospital where he met a CBT Practitioner. He helped Manav to overcome his depression by talking about his problems. Manav believed in a therapist who was specifically there to listen to his problems. Then CBT expert gave him some relaxation techniques to calm his nerves. Now Manav is good to go.
Role-Playing: A teenage girl Shirsti, was suffering from an anxiety disorder. She was very fearful that how will she interact with other teens of her age. What will they think about her? She was over-thinking things. She was not able to interact, share her problems with the teens of her age or make friends either. She has difficulty in talking and even in stage performances, she was afraid of herself. So her parents took her to CBT and CBT helped Shristi in overcoming her anxiety and fear of interacting with other people through role-playing techniques. Practicing and grooming her social skills, communication skills. Now Shristi is a confident person and helps others.
All these people who got solutions to their problems with the help of CBT practitioners have come a long way to overcome their fears, anxiety, stress, etc. We all conclude with the fact that if you are suffering from mental health problems then don't be alone or try to solve problems on yourself. Instead, take the help of a practitioner who will guide and motivate you and tell you about different CBT tools and techniques.
Are you suffering from mental health problems? Are you in Depression? Are you under stress? Don't know where to go? Here is the solution! Schedule a meeting with the experts from The Holistic Living who will assist and give you tips and tricks to make your career successful. You can also check out the wellness store for other valuable products to help you in your life. "Make your mental health a priority and it is okay not to be okay."